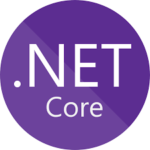 Are you working on an application that is using ASP.NET Core Identity for user storage? Is the primary key datatype not what you expected? When I first added it I found that my user id was a guid. This was a big problem for me due to the fact that I was in the process of adding this to an existing system which had longs as the primary key datatype for a user. I began to consider what kind of a change it was going to require of me to update the application to support Guid primary key type. Its actually created in the database as an nvarchr(450).
I was happy to discover that it is possible to change the primary key datatype.
[wp_ad_camp_3]
Models
The first thing we need to do is create our model.

using Microsoft.AspNetCore.Identity;

namespace TestIdentity.ChangePrimaryKeyDataType.Models
{
    public class ApplicationUser : IdentityUser
    {
    }

    public class ApplicationRole : IdentityRole
    {
    }
}

Data
Then we define the ApplicationDbContext

using Microsoft.AspNetCore.Identity.EntityFrameworkCore;
using Microsoft.EntityFrameworkCore;
using TestIdentity.ChangePrimaryKeyDataType.Models;

namespace TestIdentity.ChangePrimaryKeyDataType.Data
{
    public class ApplicationDbContext : IdentityDbContext
    {
        public ApplicationDbContext(DbContextOptions options)
            : base(options)
        {
        }
    }
}

Startup
Then we set things up in the startup.cs

 public void ConfigureServices(IServiceCollection services)
        {

            services.AddDbContext(options =>
                options.UseSqlServer(Configuration.GetConnectionString("Default")));

            services.AddIdentity()
                .AddEntityFrameworkStores()
                .AddDefaultTokenProviders();

            // Add application services.
            services.AddTransient();
            services.AddMvc();
        }
Migrations
Now when I Genreate my migration fine I get something like this
[wp_ad_camp_5]

// 
using Microsoft.EntityFrameworkCore;
using Microsoft.EntityFrameworkCore.Infrastructure;
using Microsoft.EntityFrameworkCore.Metadata;
using Microsoft.EntityFrameworkCore.Migrations;
using System;
using TestIdentity.ChangePrimaryKeyDataType.Data;

namespace TestIdentity.ChangePrimaryKeyDataType.Migrations
{
    [DbContext(typeof(ApplicationDbContext))]
    [Migration("20171208115331_InitUsers")]
    partial class InitUsers
    {
        protected override void BuildTargetModel(ModelBuilder modelBuilder)
        {
#pragma warning disable 612, 618
            modelBuilder
                .HasAnnotation("ProductVersion", "2.0.1-rtm-125")
                .HasAnnotation("SqlServer:ValueGenerationStrategy", SqlServerValueGenerationStrategy.IdentityColumn);

            modelBuilder.Entity("Microsoft.AspNetCore.Identity.IdentityRoleClaim", b =>
                {
                    b.Property("Id")
                        .ValueGeneratedOnAdd();

                    b.Property("ClaimType");

                    b.Property("ClaimValue");

                    b.Property("RoleId");

                    b.HasKey("Id");

                    b.HasIndex("RoleId");

                    b.ToTable("AspNetRoleClaims");
                });

            modelBuilder.Entity("Microsoft.AspNetCore.Identity.IdentityUserClaim", b =>
                {
                    b.Property("Id")
                        .ValueGeneratedOnAdd();

                    b.Property("ClaimType");

                    b.Property("ClaimValue");

                    b.Property("UserId");

                    b.HasKey("Id");

                    b.HasIndex("UserId");

                    b.ToTable("AspNetUserClaims");
                });

            modelBuilder.Entity("Microsoft.AspNetCore.Identity.IdentityUserLogin", b =>
                {
                    b.Property("LoginProvider");

                    b.Property("ProviderKey");

                    b.Property("ProviderDisplayName");

                    b.Property("UserId");

                    b.HasKey("LoginProvider", "ProviderKey");

                    b.HasIndex("UserId");

                    b.ToTable("AspNetUserLogins");
                });

            modelBuilder.Entity("Microsoft.AspNetCore.Identity.IdentityUserRole", b =>
                {
                    b.Property("UserId");

                    b.Property("RoleId");

                    b.HasKey("UserId", "RoleId");

                    b.HasIndex("RoleId");

                    b.ToTable("AspNetUserRoles");
                });

            modelBuilder.Entity("Microsoft.AspNetCore.Identity.IdentityUserToken", b =>
                {
                    b.Property("UserId");

                    b.Property("LoginProvider");

                    b.Property("Name");

                    b.Property("Value");

                    b.HasKey("UserId", "LoginProvider", "Name");

                    b.ToTable("AspNetUserTokens");
                });

            modelBuilder.Entity("TestIdentity.ChangePrimaryKeyDataType.Models.ApplicationRole", b =>
                {
                    b.Property("Id")
                        .ValueGeneratedOnAdd();

                    b.Property("ConcurrencyStamp")
                        .IsConcurrencyToken();

                    b.Property("Name")
                        .HasMaxLength(256);

                    b.Property("NormalizedName")
                        .HasMaxLength(256);

                    b.HasKey("Id");

                    b.HasIndex("NormalizedName")
                        .IsUnique()
                        .HasName("RoleNameIndex")
                        .HasFilter("[NormalizedName] IS NOT NULL");

                    b.ToTable("AspNetRoles");
                });

            modelBuilder.Entity("TestIdentity.ChangePrimaryKeyDataType.Models.ApplicationUser", b =>
                {
                    b.Property("Id")
                        .ValueGeneratedOnAdd();

                    b.Property("AccessFailedCount");

                    b.Property("ConcurrencyStamp")
                        .IsConcurrencyToken();

                    b.Property("Email")
                        .HasMaxLength(256);

                    b.Property("EmailConfirmed");

                    b.Property("LockoutEnabled");

                    b.Property("LockoutEnd");

                    b.Property("NormalizedEmail")
                        .HasMaxLength(256);

                    b.Property("NormalizedUserName")
                        .HasMaxLength(256);

                    b.Property("PasswordHash");

                    b.Property("PhoneNumber");

                    b.Property("PhoneNumberConfirmed");

                    b.Property("SecurityStamp");

                    b.Property("TwoFactorEnabled");

                    b.Property("UserName")
                        .HasMaxLength(256);

                    b.HasKey("Id");

                    b.HasIndex("NormalizedEmail")
                        .HasName("EmailIndex");

                    b.HasIndex("NormalizedUserName")
                        .IsUnique()
                        .HasName("UserNameIndex")
                        .HasFilter("[NormalizedUserName] IS NOT NULL");

                    b.ToTable("AspNetUsers");
                });

            modelBuilder.Entity("Microsoft.AspNetCore.Identity.IdentityRoleClaim", b =>
                {
                    b.HasOne("TestIdentity.ChangePrimaryKeyDataType.Models.ApplicationRole")
                        .WithMany()
                        .HasForeignKey("RoleId")
                        .OnDelete(DeleteBehavior.Cascade);
                });

            modelBuilder.Entity("Microsoft.AspNetCore.Identity.IdentityUserClaim", b =>
                {
                    b.HasOne("TestIdentity.ChangePrimaryKeyDataType.Models.ApplicationUser")
                        .WithMany()
                        .HasForeignKey("UserId")
                        .OnDelete(DeleteBehavior.Cascade);
                });

            modelBuilder.Entity("Microsoft.AspNetCore.Identity.IdentityUserLogin", b =>
                {
                    b.HasOne("TestIdentity.ChangePrimaryKeyDataType.Models.ApplicationUser")
                        .WithMany()
                        .HasForeignKey("UserId")
                        .OnDelete(DeleteBehavior.Cascade);
                });

            modelBuilder.Entity("Microsoft.AspNetCore.Identity.IdentityUserRole", b =>
                {
                    b.HasOne("TestIdentity.ChangePrimaryKeyDataType.Models.ApplicationRole")
                        .WithMany()
                        .HasForeignKey("RoleId")
                        .OnDelete(DeleteBehavior.Cascade);

                    b.HasOne("TestIdentity.ChangePrimaryKeyDataType.Models.ApplicationUser")
                        .WithMany()
                        .HasForeignKey("UserId")
                        .OnDelete(DeleteBehavior.Cascade);
                });

            modelBuilder.Entity("Microsoft.AspNetCore.Identity.IdentityUserToken", b =>
                {
                    b.HasOne("TestIdentity.ChangePrimaryKeyDataType.Models.ApplicationUser")
                        .WithMany()
                        .HasForeignKey("UserId")
                        .OnDelete(DeleteBehavior.Cascade);
                });
#pragma warning restore 612, 618
        }
    }
}

Conclusion
It is possible to change the default primary key type of the asp.net identity tables. Full sample project can be found on GitHub